Roman Emperors Star Chart Of The Chirho Visible On 27 October 312
Star Chart of the Chi-Rho Seen by Constantine on 27 October 312 C.E.
---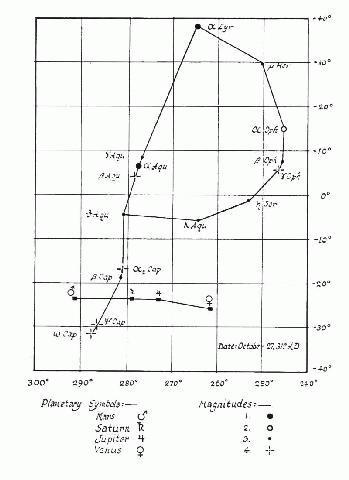 This star chart is reproduced from an article which was coauthored by the author and can be found in Byzantion, 58(1988), 342. If you wish a clearer version of the chart for printing, click here!
---
Return to De Imperatoribus Romanis