Dirstemmata Of The Heraclian Emperors
An Online Encyclopedia of Roman Emperors
---
Back to:
Alphabetical Imperial Index
|
De Imperatoribus Romanis
The Stemmata of the Heraclian Emperors
R. Scott Moore
Note: To see the entire Heraclian stemmata, be sure to use the sliders on the stemmata. .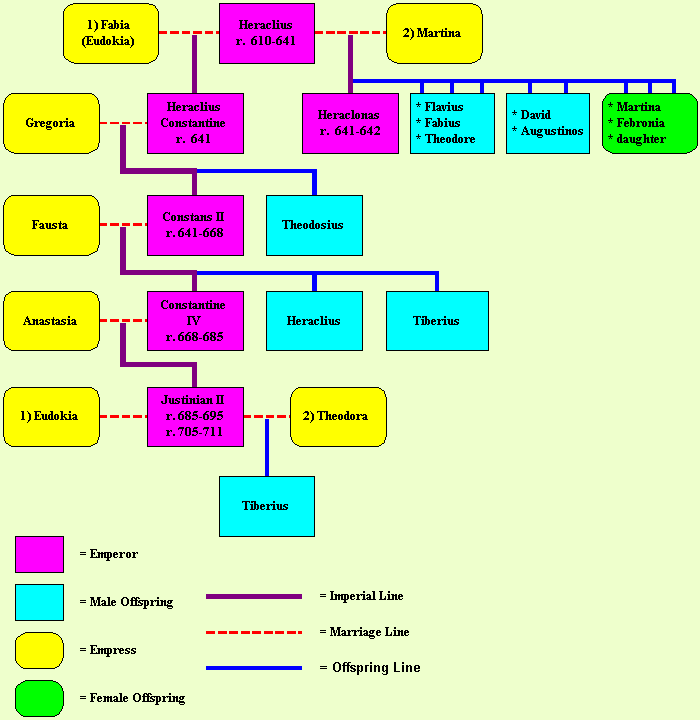 ---
Copyright (C), R. Scott Moore. This file may be copied on the condition that the entire contents, including the header and this copyright notice, remain intact.
---